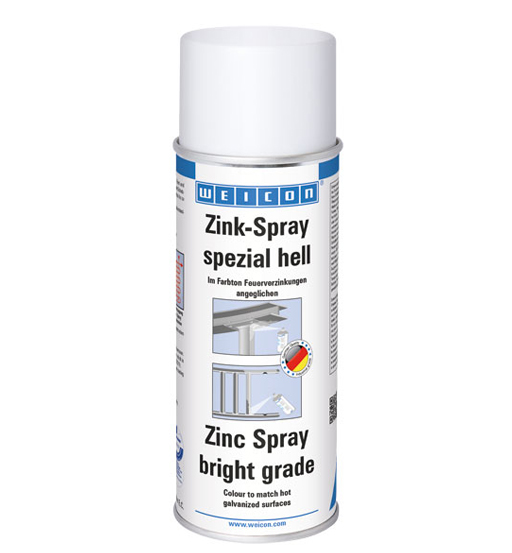 WEICON Zinc Spray bright grade is TÜV-tested, provides all metal surfaces with a long-lasting cathodic corrosion protection and has a light coulour shade which matches fresh hot-dip galvanized coatings.
The spray forms a fast-drying, adherent protective layer of microfine zinc flakes. The zinc flakes form a resistant protective layer, even under extreme weather and environmental conditions
Zinc Spray "bright grade" can be used for the coating of welded joints and drilled holes, as a conductive intermediate layer for spot welding and everywhere where metal must be protected against corrosion.
Size :