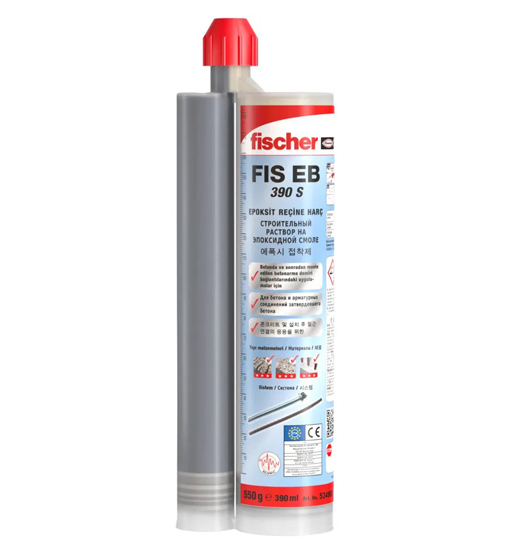 fischer Epoxy mortar FIS EB 390 S
The basic epoxy mortar for applications in concrete.
The fischer injection mortar FIS EB is an economical epoxy resin mortar for standard applications in cracked and and non-cracked concrete and for rebar connections. It is suitable for fixing heavy loads both inside and outside. The FIS EB is processed with the approved system components fischer threaded rod FIS A or with reinforcement bars. The FIS EB can be used in dry or wet concrete, but also in water-filled drill holes. This makes the epoxy resin mortar a secure and reliable system even in unfavourable conditions.
Size :