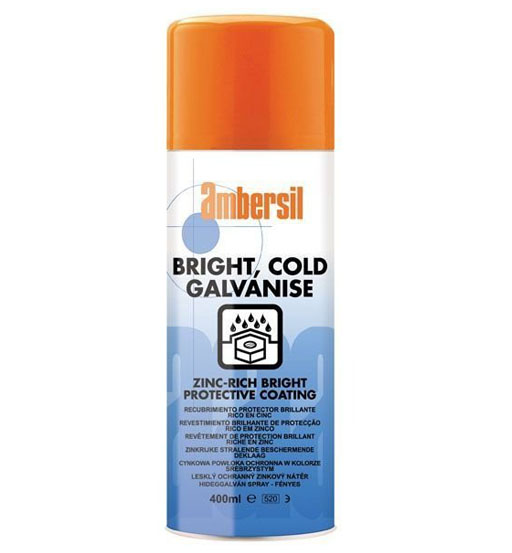 A zinc rich acrylic coating blended with aluminium flakes to produce a bright freshly galvanised looking, aesthetic coating.

Sacrificial coating protects metalwork and steels from corrosion.

For use on bare non-rusted steel and seams.

Zinc 99% pure, content 40% cured film.

Bright silver, freshly galvanised appearance.

Suitable for use as renovation media as specified in BS EN ISO 1461:1999.

Suitable as primer, can be over-coated with acrylic, cellulose, alkyd, polyurethane-alkyd and epoxy paint systems.

Suitable as top coat for Cold Galvanising Spray.

Fast drying.
Size :